Welcome
Oneonta Tennis Center is the only local indoor tennis facility. We offer a variety of membership and rate plans to match your level of interest and budget. See our Rates page for more information.
OTC is committed to promoting high quality private lessons for all player skill levels. Lessons do not require membership.
This Sunday OTC is hosting a Free French Open viewing pool party. Join us for free use of the courts, pool, and of course snacks! Sunday 6/13. Men's Finals 9am, Women's Doubles Finals noon.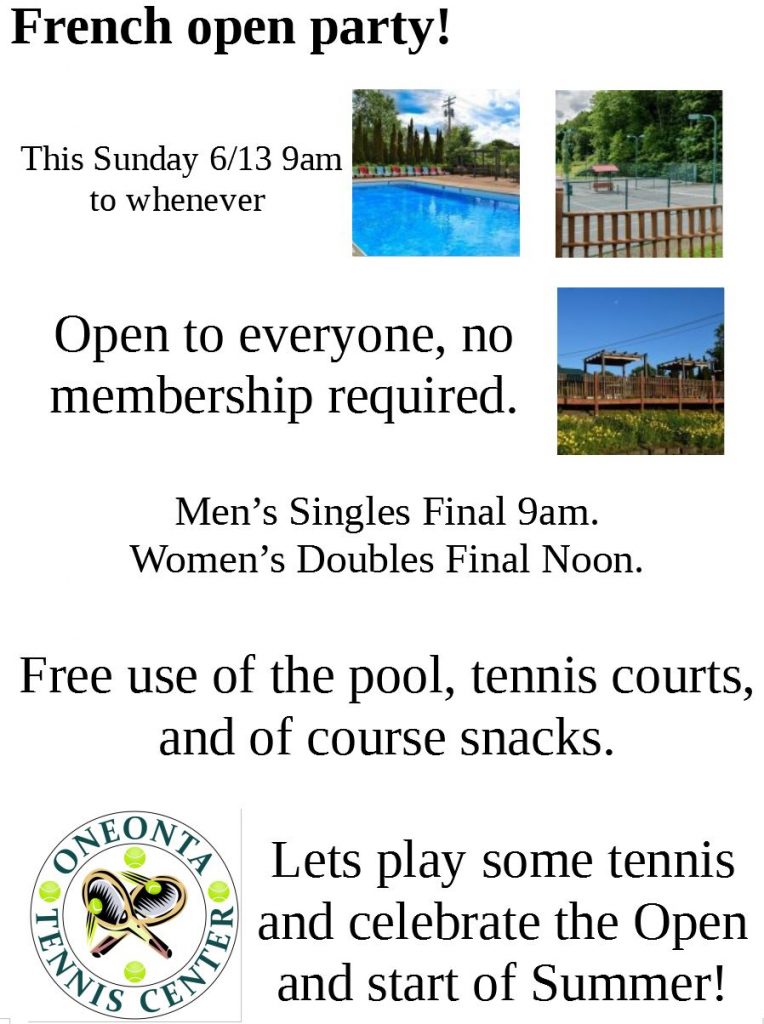 Take a 3D tour of the indoor facility.
When you're ready to join, click Join OTC!